You can often hear the question: Is it too late to start playing WoW Classic? We'll answer right away – no! In fact, it's generally difficult to really be late in this game, because World of Warcraft Classic is a very slow and long progression game and almost all high-level content will be relevant throughout the entire time. And thanks to WoW Classic boost in general, you can very quickly catch up with the majority of players. You can order leveling of a character, leveling of professions, gold, honor farming and completing the quests you need.
The start of WoW Classic has shown that interest in this version of the game is huge and even now quite a large number of players level new characters, go to dungeons, complete quests and explore the world. Yes, some of these players are leveling alts, but the influx of new players is still very noticeable, especially after the opening of Zul'gurub raid. This raid is very atmospheric and many like it, so its release attracted even more new players. It tells us about the jungle trolls led by Gurubashi – fans of the terrifying god Hakkar. In this raid dungeon, two legendary mounts can drop, which are still popular in the current retail version: Swift Zulian Tiger and Swift Razzashi Raptor. Someone wants to remember their epic raids, and someone wants to try something new for themselves, but everyone will enjoy the Zul'gurub raid.
An undoubted bonus for very beginners is that there are now much fewer players in the starting locations and therefore quite a lot of ore and herbs, and this will make it easier to level professions. And you do not have to stand in lines for a quest item or a monster required by one of your quests. Also, starting now you get more content from the start, because the battlegrounds, raids, reputation with their benefits, gaining honor points in the world and much more that the players at the launch of WoW Classic were deprived of are already available.
Spots in the raids
As for spots in the raids, then here you should not have any special problems. Here the situation is no different from the current version of the game. Gradually, part of the players leaves the game, someone switches to other guilds and therefore places in raids are freed, new statics are also created, where active players are recruited. Now in many guilds there are several raid groups at the same time, since there are a lot of people who want to play, plus many guilds lead alt raids, you will definitely find a place for yourself. You will need to get to maximum level, master your class and collect pre-raid equipment and if you do not have time for this, then you can use the WoW Classic boost and quickly find yourself a suitable guild.
What we really advise you to pay attention to when creating a new character is the class. Perhaps this particular factor may become a problem in the search for a raid group, since there are too many classes, and some classes are not in great demand. But in general, the choice of class is yours and you should be comfortable playing any class. We have an excellent guide to the WoW Classic classes, we hope it will help you make the best choice for yourself.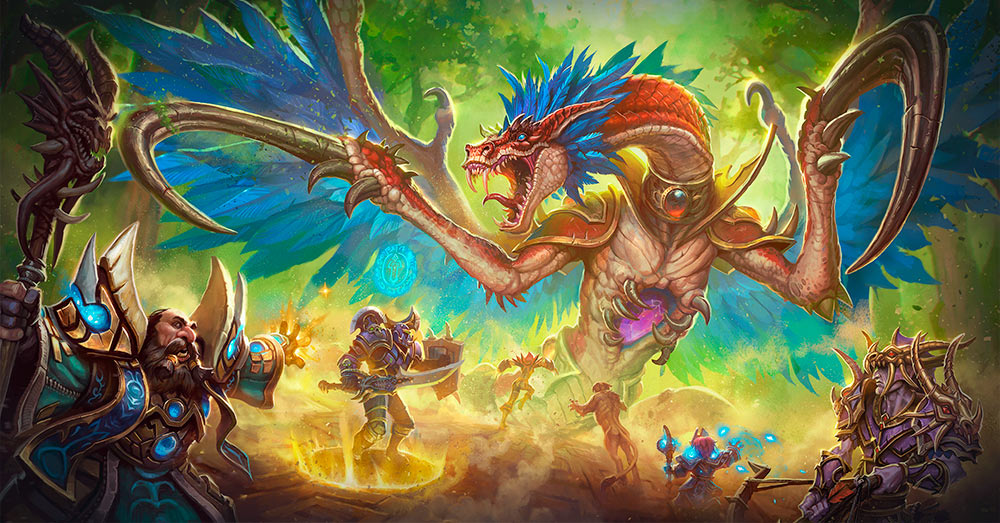 Levleling in WoW Classic
In general, levleling in WoW Classic is not fast, and with the presence of high-level enemies, great difficulties can arise in completing some locations. Although leveling in the classic version is an interesting part of the content, still not everyone has time for it, but honestly, not all players like the leveling process. Therefore, in the event of any difficulties, we are ready to come to your aid and provide the WoW Classic leveling boosting service. We will help you with leveling your character at any stage of the game. We will boost your collective professions, which will help you earn some money at the initial stage.
We also advise you to pay attention to the server population, there are almost no queues anywhere, so choose a well-filled server, because there is no cross-realm system and you will only have to play with players from your servers. Populated servers will offer you a large selection of guilds, raids and groups for farming pvp. A sparsely populated server will quickly bore you and you will be disappointed in the game.
Summarizing all of the above, we can safely answer the question: Is it too late to start playing WoW Classic? big and bold: NO, not too late! But in World of Warcraft Classic there are many different problems. Therefore, we have created a service that will help solve these problems and help you quickly catch up with the majority of players and plunge into the world of Classic. Buying WoW Classic boost on our website you save yourself from many uncomfortable moments.
[:ru]Все чаще можно услышать вопрос: Не поздно ли начинать играть в WoW Classic? Сразу ответим – нет! На самом деле в этой игре вообще сложно куда-то по-настоящему опоздать, ведь World of Warcraft Классик очень медленная и долгая игра и практически весь хай контент будет актуален на протяжении всего времени. А благодаря бустингу WoW Classic так вообще можно очень быстро нагнать основную массу игроков. Вы можете заказать прокачку персонажа, прокачку профессий, золото, очки чести и выполнение нужных вам заданий.
Старт WoW Классик показал, что интерес к этому аддону огромен и даже сейчас довольно большое количество игроков прокачивает новых персонажей, ходят вместе в подземелья, выполняют квесты и исследуют мир. Да, некоторые из этих игроков прокачивают твинков, но наплыв новых игроков все равно очень ощутим, особенно после открытия рейдового подземелья Зул'гуруб. Это подземелье очень атмосферное и нравится многим, поэтому его открытие привлекло еще больше новых игроков. Оно повествует нам о джунглевых троллях, ведомых Гурубаши — поклонников ужасающего бога Хаккара. В этом рейдовом подземелье падают два легендарных маунта, которые популярны в актуальной версии до сих пор, это: Стремительный зулианский тигр и Стремительный ящер Раззаши. Кто-то хочет вспомнить свои эпичный рейды, а кто-то попробовать для себя что-то новенькое, но каждый получит удовольствие от прохождения рейда Зул'гуруб.
Несомненным бонусом для только начинающих является то, что в начальных локациях сейчас намного меньше игроков и поэтому довольно много нетронутой руды и травы, а это позволит проще прокачать профессии. И вам не придется стоять в очередях за квестовым предметом или монстром, требуемым по заданию. Также начиная сейчас вы получаете больше контента со старта, ведь уже доступны поля сражений, рейды, репутации со своими плюшками, добыча очков завоеваний в мире и многое другое, чего игроки на запуске WoW Classic были лишены.
Что касается мест в рейдах, тот тут у вас не должно возникнуть особых проблем. Тут ситуация ничем не отличается от актуальной версии игры. Постепенно часть игроков уходит из игры, кто-то переходит в другие гильдии и поэтому места в рейдах освобождаются, также создаются новые статики, куда набирают активных игроков. Сейчас во многих гильдиях по несколько рейдовых групп одновременно, так как желающих играть большое количество, плюс многие гильдии водят твинко рейды, место вы себе точно найдете. Вам нужно будет докачаться, освоить свой класс и собрать пре рейдовую экипировку и если у вас нет на это времени, то вы можете воспользоваться бустингом WoW Classic и быстро найти себе подходящую гильдию.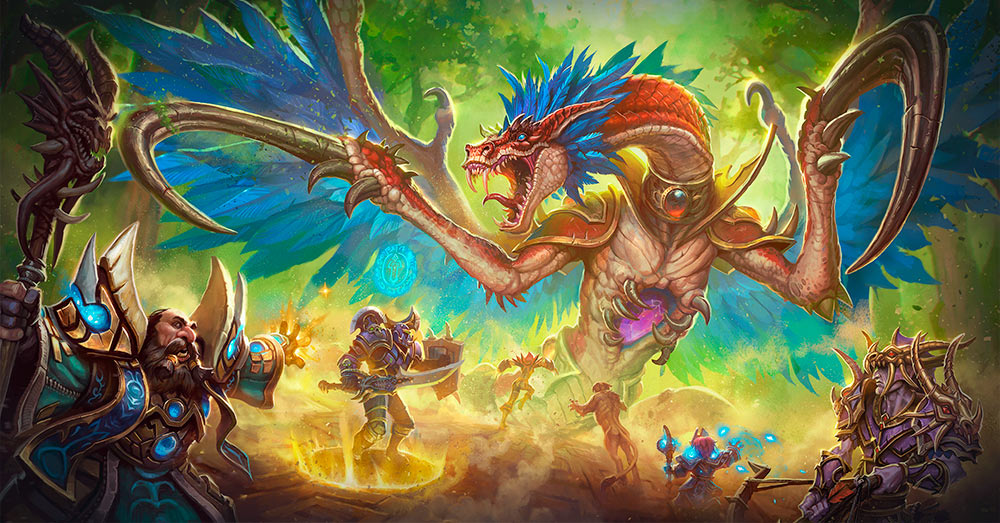 На что мы действительно советуем вам обратить внимание при создании нового персонажа, так это на класс. Пожалуй именно этот фактор может стать проблемой в поиске рейдовой группы, так как некоторых классов слишком много, а некоторые классы сами по себе мало востребованы. Но в целом выбор класса за вами и вам должно быть комфортно играть. У нас есть отличный гайд по классам WoW Classic, мы надеемся он поможет вам сделать лучший для себя выбор.
В целом прокачка в WoW Классик не быстрая, а с наличием высокоуровневых врагов могут возникнуть большие трудности в прохождении некоторых локаций. Хоть левелинг в классике – это достаточно интересная часть контента, все таки не у всех есть на него время, да честно, не всем игрокам нравится процесс прокачки. Поэтому, при возникновении любых трудностей мы готовы придти вам на помощь и предоставить услугу Прокачки уровня WoW Classic. Мы поможем вам с прокачкой вашего персонажа на любом этапе игры. Мы прокачаем вам собирательные профессии, что поможет вам немного подзаработать на начальном этапе.
Еще мы советуем вам обратить внимание на населенность сервера, по сравнению со стартом Классика очередей практически нет нигде, кроме нескольких серверов, поэтому выбирайте хорошо заполненные сервера, ведь тут нет системы кроссерверов и играть вам придется с игроками только вашего сервера. Наполненные сервера – это большой выбор гильдий, рейдов и групп для фарма пвп. Малонаселенный сервер быстро вам наскучит и вы разочаруетесь в игре.
Резюмируя все вышенаписанное, мы можем смело ответить на вопрос: Не поздно ли начинать играть в WoW Classic? НЕТ, не поздно! Но в World of Warcraft Classic много разных проблем и подводных камней. Поэтому мы создали сервис, который поможет решить эти проблемы и поможет вам быстрее догнать основную массу игроков и окунуться в мир Классика. Покупая WoW Классик буст на нашем сайте вы избавьте себя от многих неудобных моментов.[:]