Dota 2
Dota 2 — is a PC multiplayer team game which is Real-time strategy with RPG elements from Valve corporation. This game is an heir of "Defense of the Ancients" (DotA) with a changed Warcraft III map in different client. The aim of this game is destroying of the main building on the enemy's main base. Two teams of five people compete in the game and defend The Radiant or The Dire base. Both teams have different units (heroes). Each team member can control one of the heroes that he chooses. During the game time each hero gains experience and increases his level to improve his skills, gets gold to buy items which enhance his abilities and give new ones. During the game all heroes get extra gold from their base, but the main profit comes from killing enemy minions (creeps), and the biggest one comes from killing enemy heroes.
The team members are distributed between few lined, where they fight enemy heroes and the computer-controlled creeps. Creeps spawn every 30 seconds on each of the teams' bases and move through the lines to enemy base destroying the defensive towers on their way. There are three lines in the game – Top line, where heroes 1v1 with each other in early game. Mid line is also 1v1 and Bot line, where players play 2v2 (usually one of the players from each team supports the other one, that's why he's called a Support). On DotA2 map there is also a Forest, where the creeps spawn aswell, and usually one of the players gets experience and gold from there.
But the best part about DotA2 is teamfights. When heroes get enough experience and gold, they start hunting each other to weaken the enemy team and get closer to enemy base and destroy it.
DotA2 is different from other games because of its good graphics and many different characters. Everyone can start playing DotA2 regardless of their starting skill level. Thanks to very good matchmaking system you will not meet top players if you have low MMR (Matchmaking Rating), which changes depending on your wins and losses amount.[:ru]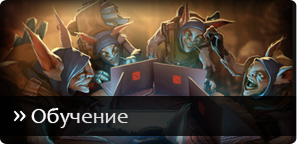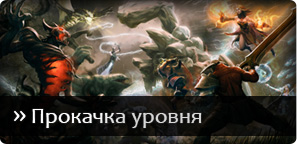 Dota 2 — компьютерная многопользовательская командная игра жанра стратегия в реальном времени с элементами компьютерной ролевой игры от компании Valve. Эта игра продолжение "Defense of the Ancients" (Dota) с измененной картой для игры в Warcraft III в отдельном клиенте. Целью данной игры является уничтожение главного здания на вражеской базе. В игре соревнуются две команды по пять человек защищая Светлую или Темную базу. У обеих сторон разные наборы юнитов (героев). Каждый участник игры может управлять на выбор (в зависимости от своей стороны) только одним героем. Во время игры каждый герой получает опыт повышая свой уровень для улучшения способностей, добывать золото для сбора предметов, которые улучшают и дают новые способности. На протяжении игры все герои получают дополнительное золото от своей базы, но основной заработок идет за убийство вражеских существ(крипов) и самый большой заработок от убийства вражеских героев.
Команды рассредотачивают по нескольким линиям, на которых происходит борьба с вражескими героями и отрядами крипов которыми управляет компьютер. Крипы каждые полминуты появляются на базах команд и идут по линиям к базе противника по пути разрушая защитные башни. Линий в игре три – это Top line (верхняя линия) на ранней стадии игры на этой линии стоят один на один, Mid line (средняя линия) на ней так же происходит сопротивление одного игрока против одного и Bot line ( нижняя линия) на этой линии стоят два игрока против двух (обычно один из друв игроков осуществляет поддержку для другого, в игре их называют support). На карте Dota 2 существует "лес", в котором так же находятся крипы, обычно один из игроков каждой команды находится именно там.
Но самое интересное в Dota 2 – это командные бои. Когда герои набираются опыта и достаточно золота, они начинают "охоту" друг на друга пытаясь ослабить команду противника для того, что бы подобраться поближе к вражеской базе с целью её уничтожения.
Dota 2 отличается от аналогичных игр хорошей графикой и достаточным количеством интересных и не похожих друг на друга персонажей, начать играть в которую сможет каждый не зависимо от уровня подготовки. Благодаря грамотно разработанному "подбору команд" вы не попадете на "Топовых" игроков имея маленький MMR (Matchmaking Ratings) который меняется в зависимости от того выиграли вы игру или проиграли.[:]