WoW powerleveling boost is something that needs to be done for every character you play, but most people hate the boring grind that comes with WoW leveling boost. Thats why we offer to you cheap and efficient service for increasing your character levels by our boosters and saving you some time you would otherwise spend on powerleveling boost WoW.
Many people ask, is it safe to purchase WoW leveling boost?
Here we will explain why it is safe: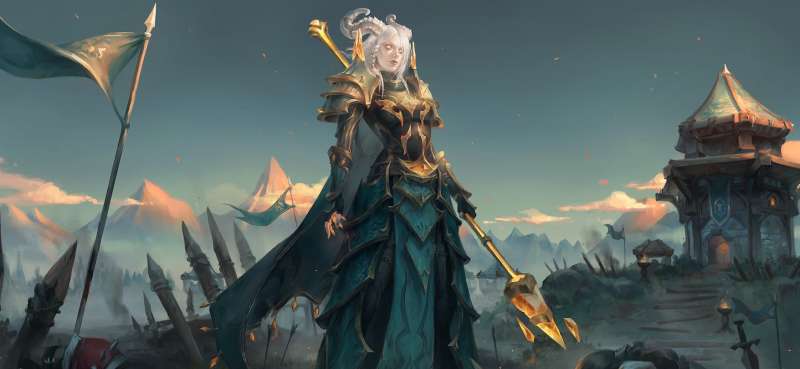 1. Secure Payment Gateway
Our company uses the payment gateway for gamers – G2A Pay, which has established itself as one of the most convenient payment gateways with the ability to use more than 200+ methods for payment. Thanks to G2A Pay, you will receive the highest level of online payment security, comprehensive encryption solutions and the protection of your personal data. To ensure maximum security of your payments and transactions, confidential information is always encrypted and your credit card information is never stored on our servers.
2. VPN usage
Our boosters use VPN every time they play on your account. This is very important and thanks to the use of VPN, you do not have to worry about the security of your account during WoW leveling boost. We choose a VPN server based on your country and city, which allows us to ensure maximum security of your account data while performing WoW powerleveling boost.
3. Streaming your boosting
Some WoW boosting providers don't care about your account and use restricted programs or bots to perform WoW leveling boost. We are not like them – our boosters never use any 3rd party software during leveling. To prove that, we are eager to stream any your WoW leveling boost on a private Twitch livestream to show you we work fair.
So in conclusion if you want to get WoW powerleveling you can safely buy leveling boost from us – we guarantee that we will use all our security measures and your account will stay safe![:ru]Прокачка уровня WoW – это то, что нужно делать для каждого персонажа, которым вы играете, но большинство людей ненавидят скучный гринд, связанный с прокачкой уровня WoW. Вот почему мы предлагаем вам дешевый и эффективный сервис для прокачки уровня вашего персонажа с помощью наших бустеров и экономии вашего времени, которое вы в противном случае потратили бы на прокачку персонажа WoW.
Многие спрашивают, безопасно ли покупать прокачку в World of Warcraft игре?
Мы с радостью объясним, почему это безопасно и принесет вам только положительные эмоции:
1.Надежный платежный шлюз
Наша компанию использует платежный шлюз для геймеров – G2A Pay, который зарекомендовал себя как один из самых удобных платежных шлюзов с возможность оплаты более чем 200+ методами. Благодаря G2A Pay вы получите высочайший уровень безопасности онлайн-платежей, комплексные решения шифрования и защиты ваших персональных данных. Чтобы обеспечить максимальную безопасность ваших платежей и транзакций, конфиденциальная информация всегда шифруется и данные вашей кредитной карты никогда не хранятся у нас на серверах.
2. Использование VPN
Наши бустеры используют VPN каждый раз, когда играют на вашем аккаунте. Это очень важно и благодаря использованию VPN вы не должны беспокоиться о безопасности своего аккаунта во время прокачки уровня WoW. Мы выбираем VPN сервер исходя их вашей страны и города, что позволяет нам обеспечить максимальную безопасность как ваших данных от аккаунта так и вашей прокачки в игре
3. Не используем ботов и автоматизацию WoW прокачки
Некоторые сервисы по прокачке WoW не заботятся о вашей учетной записи и используют запрещенные программы или ботов для прокачки уровня WoW. Мы не такие, как они – наши бустеры никогда не используют сторонние программы во время прокачки. Чтобы доказать это, мы можем стримить вашу прокачку уровня WoW на частном стриме Twitch или Youtube чтобы показать вам, что мы работаем честно.[:]