So the 3rd PvP season of BFA has arrived, it will begin on July 9 on Americas region, and on the rest – on July 10, with the release of the new BFA raid, the Eternal Palace of Azshara, the new season of Mythic Plus and the launch of the new Mechagon mythic dungeon. Many players were eagerly waiting for the start of the next BFA PvP season to begin farming for new rewards. We will tell you what awaits you in the 3rd BFA PvP season.
---
Changes to the 3rd PvP season in BFA:
Item level obtained for PvP ranked games has been increased by 30 and now looks like this:

Some classes have changed PvP talents receiving a bonus from the new Azerite essence – Conflict and Strife (inserted into the amulet), unfortunately its not the best for everyone. Many players did not like these changes, we will hope that the developers will think about adjusting some of them. In the table we show the complete list of changes: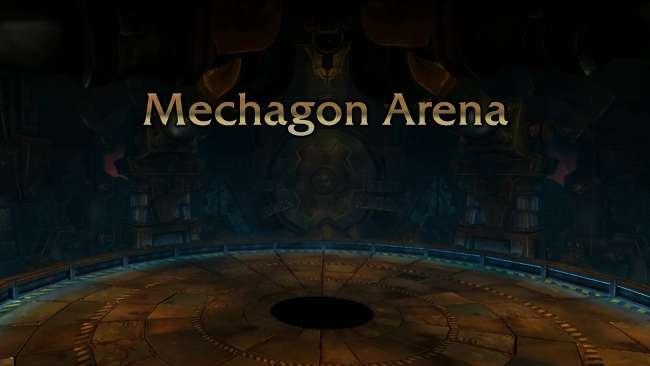 ---
New rewards for the 3rd BFA PvP season
No new challenges have been added, only replacing rewards for the already familiar requirements:
We are expecting new PvP mounts Vicious War Basilisk / Vicious War Basilisk (one for each faction) for 1,400 Arena rating and 100 ranked wins. Although in reality it's one mount just equipped in different armor, studded armor in red tones for the Horde, and for the Alliance its in usual blue and gold colors.
Notorious Gladiator's Proto-Drake for the title of Gladiator of the 3rd BFA PvP Season.
New PvP set for your class
Rewards for PvP: Conflict and Strife Essence: Rank 1 (500 Conquest) – first PvP weekly chest;
Rank 2 (1000 Conquest) – second PvP weekly chest; Rank 3 (get Burgeoning Battlefield Furor ) – third weekly PvP chest; and Rank 4 (2400+ PvP Rating) – fourth PvP weekly chest.
---
And as always we will provide various WoW PvP boosts:
RBG rating boost
PvP coaching
Any PvP achievements
From us you can buy boosting on the arena and boosting on RBG at excellent prices and be confident in the security of your account and the quality of our services. You can also buy a Gladiator title and buy the Hero of the Alliance and the Hero of the Horde titles, while not worrying about a ban even on your main account – we have a new technology to avoid this, and if this happens, we will provide you with a 100% refund. But you should not use any other boost providers for ranked arenas or RBGs, as they may be the result of disqualification.[:ru]Вот и наступил 3-й PvP сезон БФА, старт на американском регионе начнется 9 июля, а на остальных 10 июля, вместе с выходом нового рейда БФА Вечный Дворец Азшары, нового сезона Мифик плюс и запуском нового эпохального подземелья Мехагон. Многие игроки с нетерпение ждали начала очередного PvP сезона БФА, чтобы приступить к добыче новый наград. Мы расскажем что ждет вас в 3-м PvP сезоне BFA.
Изменения 3 PvP сезона в Битве за Азерот:
Уровень предметов получаемый за PvP ранги был увеличен на 30 и теперь выглядит так:

У некоторых классов были изменены PvP таланты получающие бонус от нового Азеритового умения Раздор и противостояние (вставляемого в амулет), к сожалению не у всех в лучшую сторону. Многим игрокам пришлись не по нраву эти изменения, мы будем надеяться, что разработчики подумают над корректировкой некоторых из них. В таблице мы показываем полный список изменений:
Добавлена новая арена Мехагон.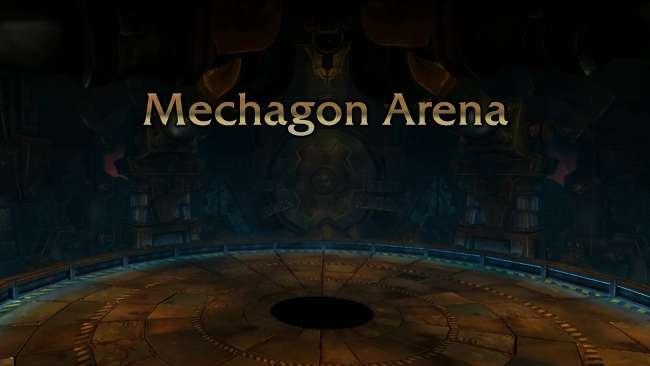 Новые награды за 3-й PvP сезон БФА
Никаких новых новых челенджей добавлено не было, только заменили награды за уже привычные требования:
Нас также ждут два новых PvP маунта Норовистый Боевой Василиск / Норовистый Боевой Василиск (по одному на кажду фракцию) за 1400 Арена рейтинга и 100 побед. Хотя на самом деле он один, просто одет в разную броню, для Орды шипованная броня в красных тонах, а для Альянса привычно сине-золотая расцветка.
Протодракон отъявленного гладиатора за звание Гладиатора 3-го PvP сезона БФА.
Новый PvP сет для вашего класса.
Награды за прокачку Азеритового умения Раздор и противостояние: Ранг 1 (500 очков завоеваний) – первый PvP еженедельный сундук. Ранг 2 (1000 очков завоеваний) – второй PvP еженедельный сундук. Ранг 3 (получить Нарастающая ярость битвы) – третий PvP еженедельный сундук. Ранг 4 (получить Ранг Элиты) – четвертый PvP еженедельный сундук.
Прокачка РБГ рейтинга
PvP Обучение
Любые PvP достижения
У нас вы можете купить прокачку арены и прокачку РБГ по отличным ценам и быть уверенным в безопасности своего аккаунта и качественности выполняемых нами услуг. Вы также можете купить Гладиатора и купить Героя Альянса и Героя Орды, при этом не беспокоиться о бане даже на вашем основном аккаунте — у нас есть новая технология, позволяющая избежать этого, а если это все-таки произойдет, то мы обеспечим вам 100% возврат средств. Но вы не должны использовать никаких других провайдеров буста для ранговых арен или РБГ, поскольку они могут быть результатом дисквалификации.[:]