Finally, Blizzard made an official announcement about the release date for The Burning Crusade Classic. Developers and players really liked the practice with the simultaneous launch of the expansion for all regions. Regardless of the server and region, you will be able to go to the classic version of Outland in less than a month – on June 2. A prepatch with updates that will be installed before the launch of the add-on will be released on May 18 during maintenance. In this patch, you have to decide the fate of your characters.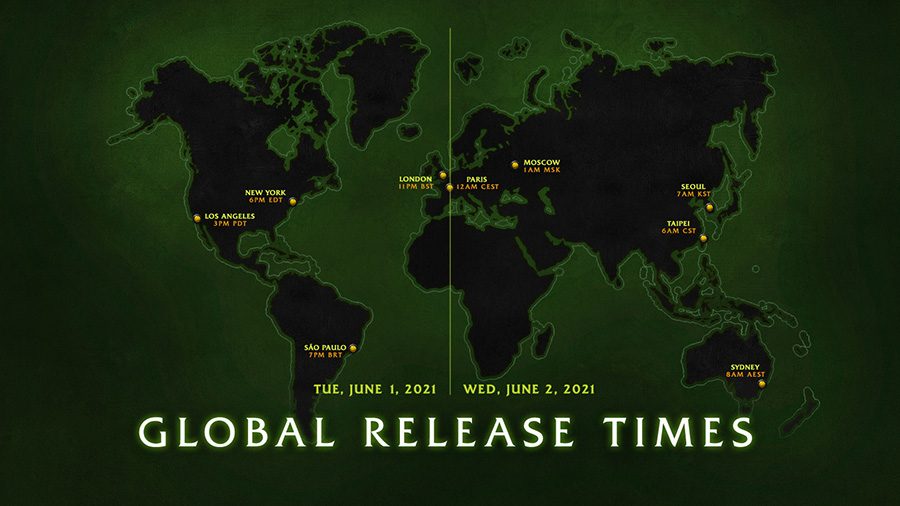 Time of launch of an WoW TBC Classic:
Americas (PDT) – 3:00p.m. June 1st
Europe (CEST) – 12:00a.m. June 2nd
Taiwan (CST) – 6:00a.m. June 2nd
Korea (KST) – 7:00a.m. June 2nd
ANZ (AEST) – 8:00a.m. June 2nd, UTC – 10:00p.m. June 1st
In addition to announcing a release date for The Burning Crusade Classic, it was also announced that a $ 39.99 Dark Portal Pass will be on sale with the release of the May 18 pre-patch, which includes a single character boost to level 58. There will also be a $ 69.99 deluxe edition that includes: 2 mounts, 2 toys, one character boost to level 58 and 30 days of playtime.
Starting May 18, once the server maintenance is over, anyone who wants to prepare in advance for the June 2 expansion to Outland will be able to purchase a Dark Portal Pass. This pass can be used to boost any character in the Burning Crusade Classic game world to 58 (only one pass can be purchased per World of Warcraft account and is not available to draenei and blood elves). The character on whom this service will be used will receive:
Riding skill at the "Apprentice" level;
Mount of rare quality, corresponding to the character's race;
Weapon skills corresponding to level 58;
Access to certain flight points;
Unusual equipment set (green) for level 58;
Up to 4 Runecloth Bags (14 slots each);
Some gold.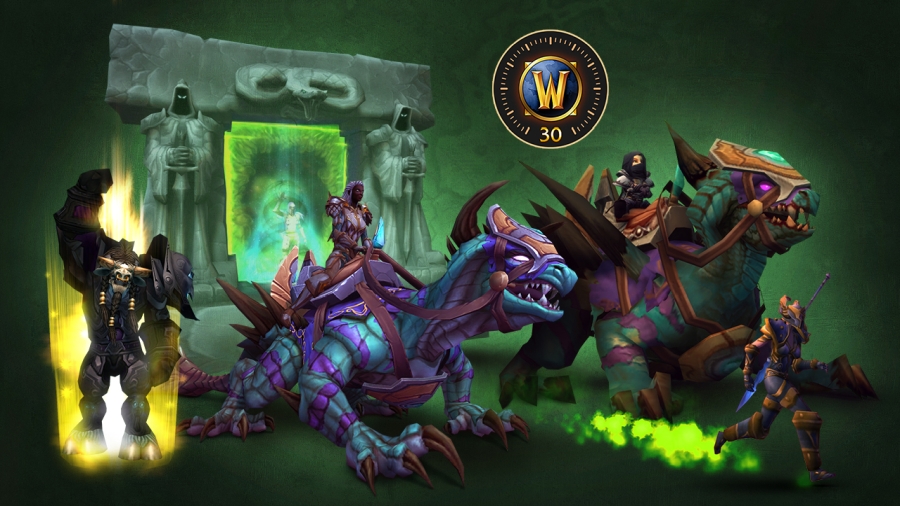 Also, the Burning Crusade Classic edition will be added to the store, by purchasing which the character will receive:
Reawakened Phase-Hunter a creature powered by the otherworldly energy that transformed Draenor into Outland, will only be available in Burning Crusade Classic.
Viridian Phase-Hunter Renamed mount is a variant available in modern-day World of Warcraft (including the Shadowlands expansion).
The Dark Portal effect for the Hearthstone, available in Burning Crusade Classic, resembles a gateway between worlds.
The Path of Illidan toy for the Burning Crusade Classic, which allows your character to leave a flickering trail of fel flame behind for a short time.
A Dark Portal Pass that upgrades one character to level 58 (same restrictions apply as if purchased separately; expanding the game to the Deluxe Edition after purchasing the Dark Portal Pass does not include the second pass).
30 days of World of Warcraft play time, thanks to which you can play WoW Classic, Burning Crusade Classic and the modern version of the game.
Also, on May 18, after maintenance, the Burning Crusade Classic prepatch will be released in which new items await players:
Access to blood elves and draenei, as well as their starting locations.
With the help of new races, players will be able to create paladins for the Horde and shamans for the Alliance.
A new profession will appear – jewelcrafting.
The talents of all classes will change, as well as new ones.
The honor system will change.
The amount of experience required for leveling from level 20 to level 60 has been reduced. Quests for levels 30 – 60 and all dungeons provide more experience. All elite quests have been simplified and dungeon loot has been improved. More quests have been added to Dustwallow Marsh.
You can order The Burning Crusade Classic services in corresponding section.