CS:GO boost services
Boosting.Pro team is happy to inform you about the launch of CS:GO boosting services! At the moment there are three services available: rank boost, placement games and coaching.
There are 18 ranks in CS:GO beginning from the lowest – Silver I and the highest is Global Elite. By climbing the ladder you will show other players your skill level in CS:GO. And by using our handy calculator on our site you can choose the desired rank and place the order easy and fast.
To get access to ranked games you will have to do 10 placement games first and let the system to determine your starting rank. If you hesitate, don't want to ruin your stats in CS:GO and just want to get the highest starting rank possible – our Global Elite players can play 10 placement games for you.
You just started to play CS:GO and don't know about all the details yet?
Or you simply wish to play against worthy opponents on highest ranks?
Our coaches will help you create the best config and settings for your comfortable play so you can get an early advantage at the start;
By analyzing replays and spectating your games or coach can point out your mistakes and explain how to avoid them in the future;
You will practice with our coach on the private server for better strategy, buys, map positioning and weapon usage.
These are not all services which we offer in CS:GO. If you didn't find the service you need, message us in skype:Boosting_Pro and our managers will find a solution just for you!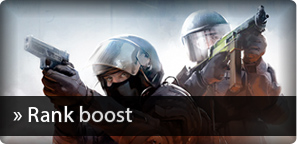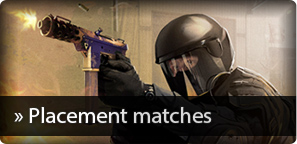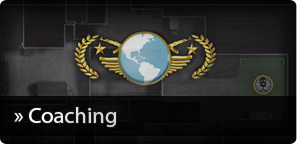 [:ru]Команда Boosting.pro рада сообщить вам о запуске новых услуг по игре CS:GO!
На данный момент на нашем сайте представлены три раздела услуг: прокачка ранга, отборочные игры и обучение.
В CS:GO существует 18 рангов начиная с самого низкого – Silver I и заканчивая – Global Elite. Получая рейтинг вы будете продвигаться по ранговой леснице вверх, показывая другим игрокам свой уровень игры в CS:GO. С помощью удобного калькулятора на нашем сайте вы можете быстро и легко выбрать нужный вам ранг и оформить заказ.
Прежде чем начать играть ранговые игры вам придется отыграть 10 отборочных игр, чтобы система определила вас в один из рангов. Если вы не уверенны в своих силах и не хотели бы портить свою статистику в CS:GO, то наши профессиональные бустеры отыграют за вас 10 отборочных игр.
Вы только начали играть в CS:GO и еще не знаете всех тонкостей?
Или же вы всегда мечтали играть с достойными противниками на высоких рангах?
Наши специалисты помогут вам создать максимально комфортный для вас конфиг и настройки игры, что даст весомое преимущество на старте игры;
Анализируя демки и стримы вашей игры тренер сможет указать на все ошибки и объяснит как избежать их в будущем;
На приватном сервере с тренером вы сможете получить практические навыки перемещения по карте, закупки, выборе стратегии, тонкостям позиционирования и использования оружия.
Это не все услуги, которые мы предоставляем в игре CS:GO. Если вы не нашли нужную вам услугу, напишите нам  и наши менеджеры подберут оптимальный для вас вариант.[:]