The World of Warcraft Battle for Azeroth expansion is already coming to an end. Soon a new expansion Shadowlands will be released. As before, in the patch, some items, achievements, mounts and more will become inaccessible. All these things are available now in the current content of Battle of Azeroth. We have collected all this in one article so that you can have time to collect everything you want, and the WoW boost service and our service will help you in this. You still have time to prepare for the new expansion slowly, but we do not advise you to drastically delay the implementation of some tasks.
The release date for Shadowlands expansion has not yet been announced, but the patch usually hits 1-2 months before the expansion (the date of which is also unknown), so we can only wait and farm everything that will be removed at the end of BFA.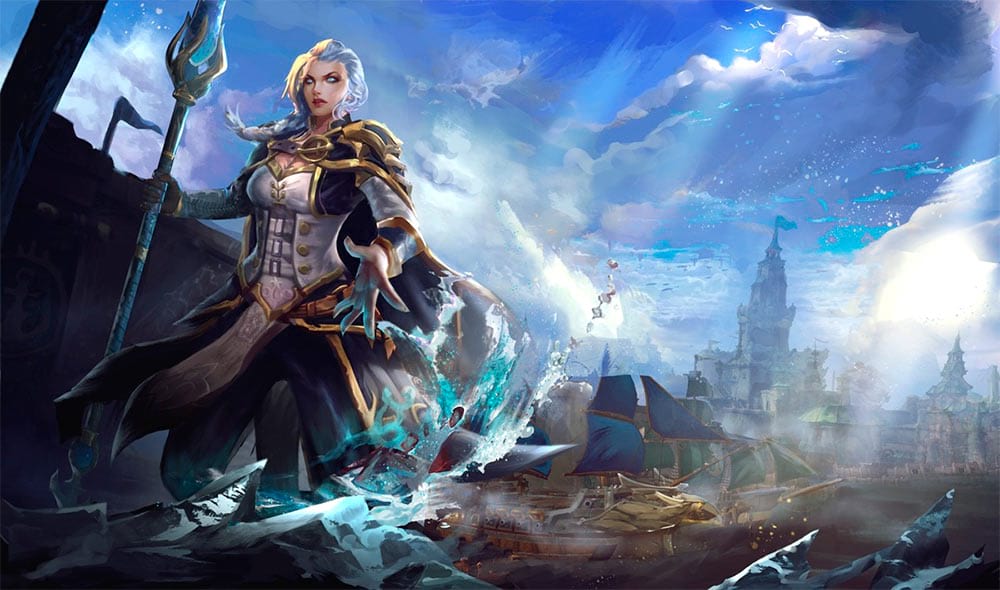 What WoW boost do you need to have time to buy before the release of Shadowlands?
Ny'alotha raid boost
Ny'alotha, The Waking City is the latest BFA raid dungeon. In it, as in the previous raid, there are achievements Ahead of the Curve: N'zoth the Corruptor and Cutting Edge: N'zoth the Corruptor (kill the final boss in heroic and mythic modes respectively). As soon as the Shadowlands prepatch launches, these achievements will be unavailable, so now you can manage to complete them yourself or use our services in the Ny'alotha raid boost section. And having bought the service N'zoth Kill in Mythic mode from us, you will receive both achievements at once.
Mount Uncorrupted Voidwing which can now be obtained for completing the quest "Lost Flight", will also be unavailable. You can get the quest by looting the item Spawn of Vexiona after killing N'Zoth in heroic or mythic mode.
Mythic+ Boost
As soon as the BFA ends, the 4th season of the epic dungeons with the keys ends, in this regard, several seasonal awards can no longer be obtained:
Wow PvP boost
4th BFA PvP season will also end with the release of the Shadowlands prepatch, which means that all the rewards that you can get now will be unavailable. All awards are obtained on Battlegrounds and Arena, now there is still the opportunity to use the services of WoW PvP boost and get everything you want. Here is a list of the awards to be removed:
Sets for transmogrification from BG and Arena (only 3 looks). Do not delay with their farm, since farming each item takes 1-2 days.
Gladiator's rank and mount. You can buy from us the WoW Gladiator boost service.
Mounts for the arena Vicious White Warsaber (Alliance) /

Vicious White Warhorse

(Horde), like previous similar mounts, can only be obtained until the end of the season.
Brawler's Guild Boost
This information has not yet been confirmed, but most likely the achievements for Brawler's guild of the current addition will go to the "legacy" tab (as it was with the previous ones), and new ones will appear in their place. Therefore, it is worth considering their implementation. Mount Bruce, too, will become unavailable, now it is issued as a reward for the chain of quest of the Brawler's Guild. Mount Bruce boost service is still available on our website.
Farming Azerite Essences Rank 4
With a high probability after the release of the prepatch, there will be no opportunity to get Azerite essences for your necklace, since this is only a cosmetic, but prestigious award for fulfilling various requirements in this content. If this opportunity is really removed from the game, then you will no longer be able to complete the extremely difficult achievement Phenomenal Cosmic Power, and in return you will receive a very prestigious title "Champions of Azeroth". To get this achievement, you need to get all existing Azerite essences of rank 4 (for your role) from patch 8.2 content. And for this you will have to go through all the mythic+ dungeons 15 or higher in the timer and get a PvP chest with a rating of at least 2400.
Passage of Horrific Visions of N'Zoth
There is a high probability that as soon as the patch launches, the opportunity to get the prestigious achievement of N'Zoth's Horrific visions – "Mad World", which is now considered a feat of strength, will also disappear. This difficult achievement requires the complete passage of Horrific Visions of Stormwind and Orgrimmar in one trip alone under the influence of 5 faceless masks, the reward for it is the title "Faceless". We advise you to take care of this achievement in advance, since even experienced players might fail it a couple times before completing. If you have a problem with its execution, then you can use our WoW boost services.
Now there is an achievement "The Right Stuff" present ingame, you can get it by studying the Artisan Riding skill, which allows you to fly at a speed of 280%. But in Shadowlands, the mount system will be redone and 280% speed will be removed (310% will immediately replace it), then the achievement will be transferred to the legacy tab and will not be available. Most players certainly have this achievement, but we decided to mention it just in case.
What will remain available but harder to get in Shadowlands?
Some items and achievements will remain after the release of Shadowlands, but the chance of getting them will be extremely small. We advise you not to postpone their farm and try to complete it before the release of the patch.
The drop chance of some mounts will become so small that you will be tired of farming them for several years. Yes, many players have been farming for years for mounts such as Ashes of Al'ar or Reins of the Celestial Onyx Cloud Serpent, and for several characters simultaneously. Here is a list of these mounts:
Glacial Tidestorm. Can be obtained with Lady Jaina Proudmoore in the Battle of Dazar'alor raid in Mythic mode. Now it drops out with a 100% chance in the amount of two , in Shadowlands the drop chance will become 1%.
Ny'alotha Allseer. Can be obtained with N'Zoth the Corruptor in the Ny'alotha, the Waking City in mythic mode. Now it drops out with a 100% chance in the amount of two , in Shadowlands the drop chance will become 1%.
Reins of the Mighty Caravan Brutosaur. Mount with a "pocket" auction can be bought for 5,000,000 gold. In Shadowlands, you can only buy it on the black market and is very expensive (and if you're lucky). Five million gold is a rather large amount and it will take more than one week to farm it, but you can use the WoW Gold service and purchase a mobile auction.
Island expeditions and warfronts
At the moment, Island expeditions and Warfronts are not planned to be removed from the game, so players will still have the opportunity to participate in them after the release of the new WoW expansion. But will there be a desire and time to deal with old content when so many new and interesting ones appear? It will not be easy to assemble a group for passing BFA content, it will also become more difficult to farm rare monsters, because the set of necessary resources will become much slower, which will increase the time for changing the control of fonts. At the fronts and Island expeditions, you can farm many different mounts, pets, toys, achievements and items for transmogrification, heirloom items and useful items, such as Draught of Ten Worlds (a very useful buff for pumping twinkies).
BFA War Campaign
The War Campaign is the main way to narrate the storyline and the history of BFA. It leads players throughout the expansion, and although most of the campaign is designed for solo passage, players are often sent to dungeons and raids, and most likely it will be difficult to find like-minded people in Shadowlands to do this content. During the passage of the War Campaign, players receive toys for choosing the side in the confrontation between Sylvanas and Saurfang, items that are useful for transmogrification and will be given a factional mount as a reward. And completing the War Campaign for the Horde and for the Alliance you will receive the achievement Two Sides to Every Tale.
Raid and Dungeon Achievement Boost
Another content that seems to become easier to farm in Shadowlands (as the strength of the characters grows), but it will be much more difficult to find those wishing to fulfill it. We are talking about such achievements as "Glory to the Hero" and "Glory to the Raider" of the dungeons and raids in Battle for Azeroth. For fulfilling of these achievements, various mounts are given as a reward, and those who wish to receive them usually perform these achievements at the relevant time. Even now, some of them are quite difficult to obtain. Therefore, we assist in the fulfillment of any glory, in any expansion. Our well-coordinated team is ready to get you any mount you want. List of BFA achievements and awards for them:
With the release of the Shadowlands expansion, you can get most of the achievements in the BFA dungeons solo, but for the achievements "Remix to Ignition" and "Losing My Profession" you still need other players, but will you be able to find them? For completing all the achievements in the dungeons in BFA, you will receive the "Glory of the Wartorn Hero" and Reins of the Obsidian Krolusk, as well as the pet Miimii for the achievement "How to Keep a Mummy".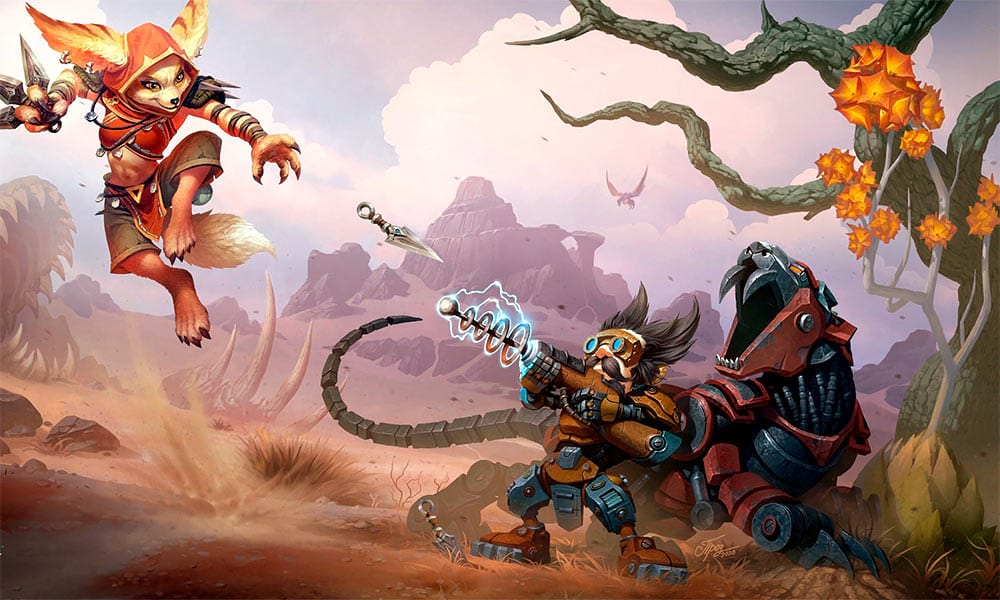 Character leveling
Twinks, alts, additional characters – call them what you like, but now there is a great opportunity to level them in an unlimited number. An excellent buff on the experience Wind of Wisdom, which will last until the release of the patch greatly speeds up and simplifies the leveling of characters, and if you buy heirloom items and use the Draught of the Ten Worlds (which we wrote about above), then leveling a new character from level 1 to 120 will take a couple days. But even if you do not need alts, now is the best time to level the Legacy of all races. For leveling the allied race to level 110 you get a set for transmogrification and achievement.
It is also worth paying attention to the leveling of the Death Knights and Demon Hunters. Death Knights are created immediately at level 55 and begin their journey in a separate location, while Demon Hunters are created at level 98 and go through their storyline. But as many already know in Shadowlands, the level system will be redone and these two classes will be created at level 8, which is now equivalent to level 20 (in BFA). This means that if you create a DK and DH before the patch it will be higher level than if created after. Anyway, it's better to level them now, so you don't waste time on it later. You can level your characters yourself or use the appropriate WoW character boost service in the corresponding section.
World PvP
In patch 8.3, a N'lyeth, Sliver of N'Zoth toy was added, with its help the player can turn into a shat'yar and kill characters or NPCs of his faction. The Feat of Strength "Servant of N'Zoth" with the same title "Servant of N'Zoth" is also awarded. To receive this reward you need to become a killer of the Horde or the Alliance, this is an extremely difficult achievement, because you first need to kill 10 players of the opposite faction on Kul Tiras or Zandalar without dying, and then, without dying, kill 10 more characters, but now of your faction. Add to this the fact that with the release of a new addition, the BFA locations will be empty, you should understand how difficult it will be to fulfill it and do not forget that all this happens in war mode.
The achievement Champions of Azeroth will also be more difficult to obtain, because there will be less assistants for completing it, as well as the victims themselves for hunting. Those few who want to do something in the old content are likely to do it in safe mode to save time.
Summing up the results of this article, we can confidently say that even though the BFA expansion is moving towards its conclusion, there are a lot of tasks that need to be completed. And if you figure out how much time a farm can take for the most part described by us, then you may not be in time for 2-3 months, especially if you are a busy person. Our team was created in order to help players manage to get everything! Therefore, do not be discouraged if you do not have time for something, write to us and we will find you the best options. Our site offers many WoW boost services, maybe you will find what you need. But nevertheless, we advise you to adequately assess the time to perform certain services and in time to attend to their implementation. For example, it will take more than a month to complete the Champions of Azeroth. We wish you to manage to do everything in time, enjoy the game!